Support & Service
With a wealth of experience and passion for the live entertainment industry, our dedicated Support & Service team will immerse themselves in your business and offer support and advice to help you get the most out of your ticket sales strategy. The team takes care of the creation process of your events, the set-up of promotional offers and their management so that you can focus on organising the event. We know that this is not a 9-to-5 job. You will also see our staff at work on location to provide hands-on support.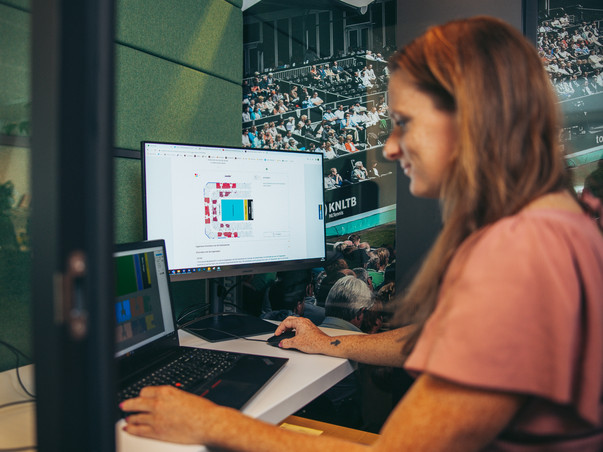 Marketing
Eventim can support the marketing and promotion of your events. It is important to reach the target group in the right way at the right time. To achieve this, we use various online channels. Our marketing team will coordinate the message and effort via our own channels with you, thus linking it seamlessly to the central campaign.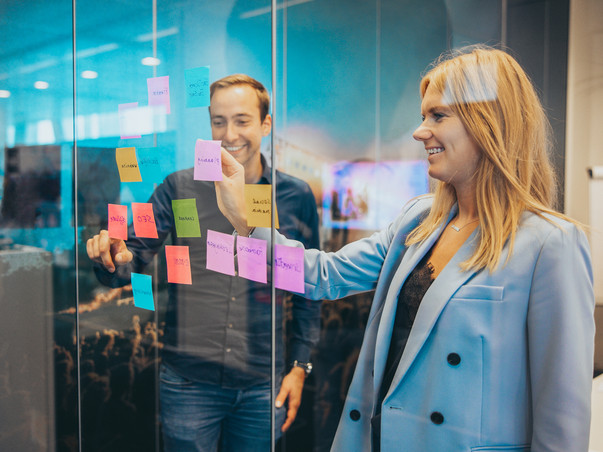 Marketing Agency
In addition to regular Eventim marketing efforts, we offer additional marketing options through the EVENTIM Marketing Agency, this service can also be production-branded. The golden combination of Eventim knowledge, channels (reach of over 275k followers) and customer data (> 5 million first party data) enables effective and cost efficient campaigns. We provide all kinds of marketing support: from full-service marketing to using Eventim purely as a media channel for Social Advertising or (digital) outdoor campaigns. In addition, social media management and the creation of thumb-stopping content are also possible.
A major advantage of this construction with our agency is its flexible deployment at peak times. Whether you are looking for acute marketing deployment or support on a structural basis: everything is possible! We have one common goal and that is to sell as many tickets as possible!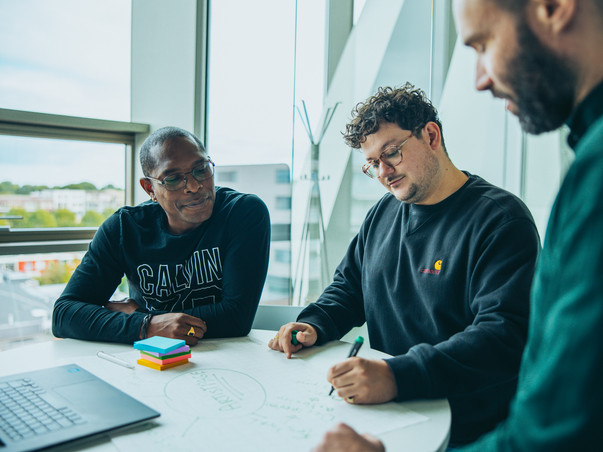 Customer Service Centre
Our Customer Service Centre, located in our office in Hoofddorp, handles telephone sales for all events offered through the EVENTIM network. The team is available 7 days a week to provide telephone sales and information on your events. With more than 25 agents available by phone, we don't keep your customers on the line.
The customer service team is highly experienced and trained to deal with customer requests. Our fan-first approach means that we put our customers first with every query, providing the best support and assistance, from cancelled events to lost tickets. Our team can be reached by telephone, e-mail or chat (webshop & partner shop).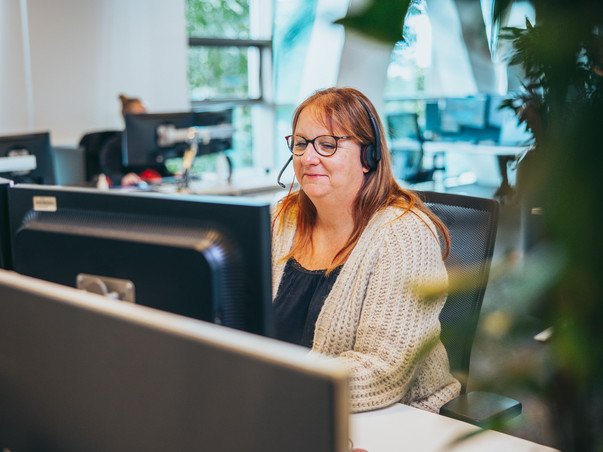 Group bookings
Through our special groups website groups.eventim.nl we bring your events to the attention and inspire the business and consumer market when you want to go to an event with a group of 10 people or more. We provide guidance in putting together their perfect company party, business meeting, bachelor party or family celebration. This may involve the sale of tickets only, but in many cases it is combined with arrangements such as food & beverage, guest reception, a meeting room, (bus) transport and/or an overnight stay. Would you like flowers for the birthday boy or girl? Nothing is too much for our Groups department, we arrange it so that it is an unforgettable day for them! Every quarter we send out a mailing to our database of 6,000 people interested in our group offerings.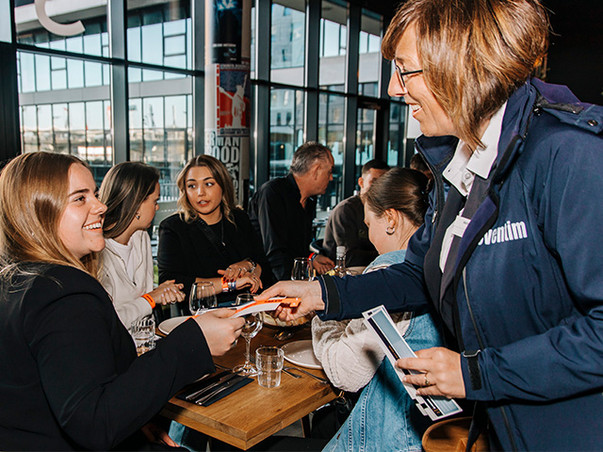 Touringcar operator
We ensure that your events are brought to the attention of a broad target group; to reach groups we work together with touringcar operators. These operators offer complete travel packages and often ensure that visitors who live further away or are less mobile can still come to your event with an organised trip! Every quarter, we send a mailing to our database of all the touringcar operators in the Netherlands, some 300 organisations, to inform them of our interesting offer. We have intensified cooperation with over 30 coach companies and visit them annually and offer support in the areas of marketing and sales.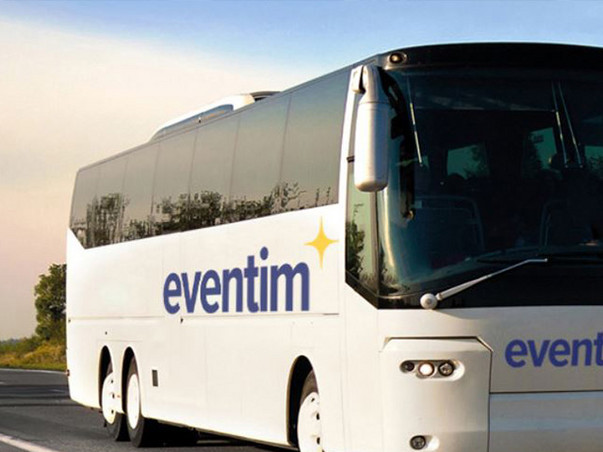 Ticket delivery
At Eventim we encourage the more environmentally friendly approach to ticket delivery through the use of our electronic PDF tickets: TicketDirect© and the mobile ticket options (MobileTicket & EVENTIM.Pass). But we understand that physical tickets are sometimes necessary and our team ensures that the tickets are sent out correctly and on time. Our regional team operates from our office in Hoofddorp, but the vast majority of hardcopy tickets are shipped centrally from the Fulfilment Centre in Bremen.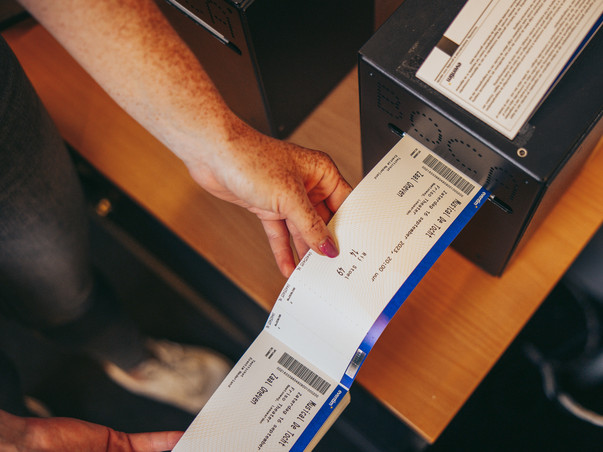 FanTicket – the collector's item for every fan!
With a specific design of the artist or event, our customised FanTicket celebrates fan culture and is a must-have for every ticket collector! FanTickets are available online and through our Customer Service Centre (call centre) and maintain the security features of the thermal Eventim tickets they replace. The high-quality colour design – which can include your logos as well as images of artists and events – makes the FanTicket the perfect gift or keepsake. Your event tickets will stay in your fans' minds (or even on their walls) for years to come. The best part is that it costs nothing extra, neither for you nor for the consumer who buys the FanTicket.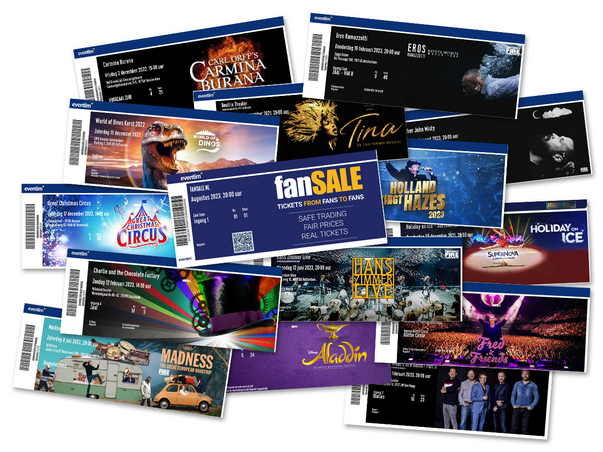 Location services
Our passionate team will gladly assist you on location to relieve you of ticket sales, scanning and guest reception. As we also like to sell those last tickets for you at the box office! We also deal with ticket problems of consumers who have lost their tickets or are unable to enter with their ticket at the access control. We also manage the guest list for you and issue appropriate accreditation. We set up the access control system for you on site, coordinate its operation and, if you wish, bring in scanning personnel so that you don't have to worry about that either. We also receive groups of guests for you and show visitors the right way to their purchased seats. If you have any additional requirements on location, we will be happy to help you.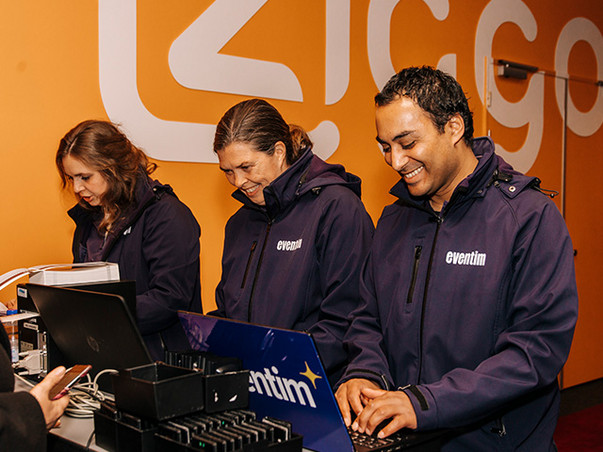 FanSALE
The proprietary resale platform fanSALE; tickets by fans for fans, is a place where tickets are transferred in a safe and fair manner. New buyers are guaranteed a valid ticket and at the same time we offer a place for the prevented fan to resell his ticket(s). Unlike on platforms such as Marktplaats and TicketSwap, on fanSALE organisers have the opportunity to influence the conditions under which their tickets are resold. An additional advantage of fanSALE is that the organiser has access to the data of both sellers and new buyers.
The platform is an important tool for us in the fight against black marketeering. This will hopefully prevent many disappointments among visitors who are refused entry with an invalid secondairy ticket. We therefore support the Weet Waar Je Koopt foundation and are very actively involved in this consumer education platform: our managing director is treasurer of the foundation and we also helped set up the new website.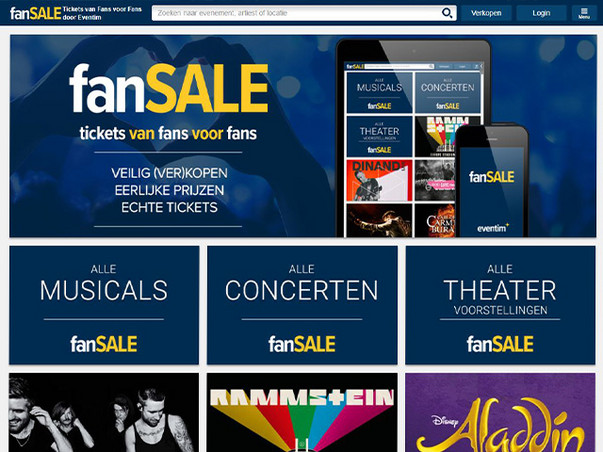 Reports & analyses
In the area of online campaign tracking and conversion measurements, we offer the possibility to insert scripts/pixels from well-known tools such as GoogleAds and Facebook into the customer journey. A wide range of parameters is available to monitor and optimise these campaigns. Our powerful and easy-to-use EVENTIM.Analytics tool helps you discover who is buying your tickets (region/buyer groups), allows you to measure the impact of promotions and monitor different sales channels, and allows you to benchmark events with previous events. This handy tool, which is also available on mobile devices, gives you access to your sales figures from anywhere and provides statistics and visual displays via clear graphs and charts. There are various standard and tailor-made sales and customer reports that are delivered at a frequency that suits you. Our local Business Intelligence (BI) department has experience in creating customised dashboards that can be accessed through MicroStrategy BI tool.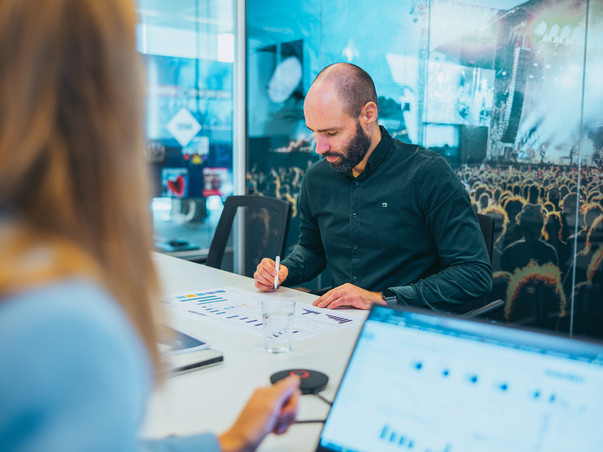 Access Control
Get a full insight into who entered your event or venue and when they arrived. EVENTIM.Access offers the highest level of security in access control. Limit access by location or ticket type to ensure that the right visitors get access to the desired areas. Take advantage of our visual and audio notifications so your staff can recognise valid tickets as they greet visitors upon entry for a total customer experience. From different types of scanners to smart entrance gates and scanner columns to be branded in the style of your location: make use of our versatile options in the area of access solutions!