Use the power of EVENTIM.Net
Flexible platform to handle crowds and demand
With the proven ability to sell over 1 million tickets per day, our scalable platform can handle unexpectedly high demand.
Versatile sales and marketing channels
From a mobile app to our web shop www.eventim.nl with a mobile first approach, an in-house Customer Service Centre, integration on your own website, our offer, media and retail channels (partner shops) and social media – sell your tickets via all channels in our network and use our extensive marketing knowledge to boost your sales. Call in our Eventim Marketing Agency to take care of all your marketing needs.
Diverse range of shipping options tailored to your customers' needs
We offer several ticket types for you to choose from. Digital tickets are available in the form of our PDF tickets: TicketDirect© and mobile tickets such as MobileTicket & EVENTIM.Pass. Physical hardcopy tickets can even be printed in the style of your event as a FanTicket (collector's item) and/or sent by post in attractive gift wrapping. If there no more time for delivery by post, you can pick up purchased tickets at the box office on location at your event to serve visitors last-minute.
Dedicated support and services to meet your needs
We are here for you and your customers. From the setup in our systems to the day of the event, our support teams, reportings, customer service and optional on-site support on the event day offer you the full range of service.
What is EVENTIM.Net?
EVENTIM.Net is a powerful and dynamic ticketing system that has proven to be one of the most reliable and robust ticketing systems in the market and has sold tickets to some of the largest and most prominent stadiums, festivals, concert tours and arena shows around the world.
Our Support & Service Team is the driving force behind this platform and takes care of all technical aspects such as building the events, stock management, setting up promotional campaigns, coordinating events, but also provides advice and support to our customers.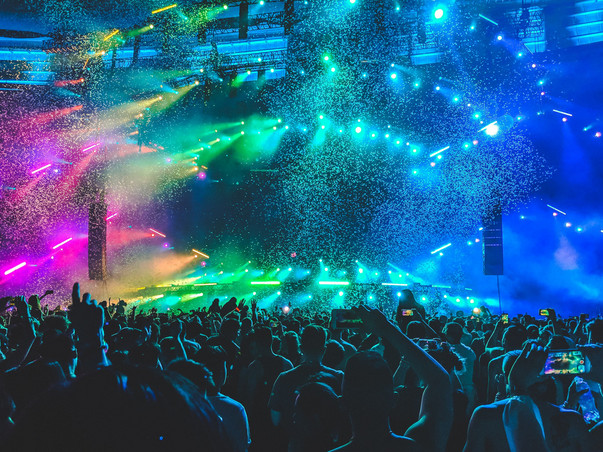 More than a ticketing system – your comprehensive ticketing partner!
Event creation
Let our team take care of the creation process of your events so that they are ready to go on sale in no time. This allows you to keep the focus on organising your event.
Sales channels
Profit by presenting your event to a wide audience on our platforms, all from one ticket stock, so that the overview remains guaranteed. Besides integration on your own website, we sell your tickets through eventim.nl, our responsive web shop that provides the consumer with an optimal experience on all devices. Supplemented by the Eventim App and our in-house Customer Service Center via +31 (0)900-1353 (60ct p/min). Sale through various channels is optional with which we have a good cooperation, such as the media channels DPG Media and Talpa, the retail channels Albert Heijn, Kruidvat, ANWB and channels such as the Nationale Postcodeloterij, Vriendenloterij, Vakantieveilingen and Groupon.
You can draw extra attention with a general banner on eventim.nl, highlight your event in our newsletter and with a post on our socials. Or stream your event live via EVENTIM.streaming!
Easy insight
A comprehensive and detailed report provides a complete overview of your ticket sales. We provide you with access to our EVENTIM.Analytics where you can instantly find all the up-to-date (graphical) data you need. Our BI department is of course ready to create a custom report for you.
Partnershops
With our online partner shops, we can maintain the look and feel of your website, ensuring the continuity of your brand. There is an unlimited number per event that you can use, and we will implement this on your own website(s) and/or on those of your partners.
Consultancy
Do you have a vision for your ticket sales, but don't know how to put it into practice? Our experienced specialists are there to support and guide you, give you ideas and provide technical input.
Upsell
Increase the turnover per customer by selling products such as programmes, gift cards, food & drinks, parking tickets, NS tickets and merchandise. Items can be sold as individual products or as part of specific events. The shopping cart allows customers to purchase tickets for multiple events, products, packages and gift cards within the same transaction.
Infinite sales management options
An unlimited number of price types can be created. In addition, a wide variety of ranks can be linked to your events with various price types within these ranks: per day, time, group and purchase period (early bird pricing). Set a ticket limit and use promotional offers such as 2=1, 2+1 free or apply discount percentages. Issue voucher codes to selected partners, ideal when an event is caught up at another time. Maybe you already understood, the possibilities within our price variables are infinite!